List of customer companies using SAP ERP software in Bangladesh
SAP is an ERP software that helps businesses to manage their operations and resources effectively. It provides organizations with the necessary tools to streamline processes and improve efficiency and productivity. The software is customizable according to the specific needs of each business, making it an ideal solution for organizations of all sizes. SAP ERP has been helping businesses in Bangladesh to grow and compete in the global market for over 15 years.
What is SAP ERP Software?
SAP, the world's largest enterprise software company, is well known for its flagship product, SAP S/4HANA ERP. This software is used by a large number of customers. It is used to manage employee data and track business operations. It is also used to manage customer relationships and transactions. SAP ERP can help businesses improve their efficiency and performance. Employees can access information in real-time. The software is easy to use and has a very intuitive interface. Many customers use SAP ERP software to manage their business processes and avoid costly mistakes. The software is available in many different versions. It also deals with enterprise applications.
Related Posts:
Customers of SAP ERP
Many customer companies in Bangladesh use SAP ERP software to manage their operations. This software is top-rated in the country because it is easy to use and has a lot of features. There are many companies that use software for their daily business. SAP ERP software is also used by government agencies such as banks and schools to manage their operations. Businesses use this software to analyze data from different systems and make detailed reports.
SAP services in Bangladesh
SAP is an international software company that develops business applications. The company has more than 200,000 employees worldwide and operates in 62 countries.
It is an industry-leading software suite used by corporations across industries in many countries around the world. Bangladesh is one of the few countries that have deployments of SAP in a large number of businesses and this article will explore some of these deployments. In addition to exploring SAP services in Bangladesh. SAP is used to increase business intelligence, improve the efficiency of business processes and help reduce operational costs.
SAP ERP Implementation
Companies frequently spend a lot of time identifying their requirements when implementing new ERP software, but only a small amount of time putting together the team that will oversee the implementation. However, the ERP project team is without a doubt the most important success factor, one that can mean the difference between a project that succeeds and one that fails.
The right people, with the right skills, and taking the right steps is the formula for successful implementation.
1. Recognize that this is not an information technology project:
People frequently mistake ERP implementations for IT projects because ERP systems are based on information technology. Not so. Because an ERP system is the backbone of your company's entire operation, you'll need participation and commitment from every department. An IT-driven implementation without adequate organizational support is likely to result in costly delays, user resistance, dissatisfaction, or even failure.
2. Obtain executive commitment:
While your CIO or CTO undoubtedly approved the project, their involvement does not end there; signing off on the ERP investment is just the beginning. Executives must understand the implications of a large ERP implementation project, be willing to make the necessary trade-offs to allow people to devote time and energy to the project, and show visible support. From the first kick-off meetings, executives should express their commitment. They should remain involved, monitoring the team's progress and providing encouragement as needed. They must also be the final authority when conflicts or issues arise that cannot be resolved without the involvement of the executive.
3. Select the best project team leader:
To successfully complete an ERP project on time and within budget, an effective project team led by a smart and dedicated project leader is required. The team leader should come from the operations side of the business and be the person most people go to when they have a question or a problem, someone who understands the company's business, internal politics, and how things work in your organization. In many cases, the project leader will not be the department head. Identify this person as soon as possible so that they can participate in the selection process.
6. Keep track of your project plan:
There are many relatively inexpensive project management software packages to choose from. The software will help lay out the schedule, identify resource needs, and spot potential conflicts. It will help you track each task and the overall progress against the plan, as well as the impact of any slippage.
The schedule is critical; don't let any planned activity slip because it will have downstream consequences. Each task team leader should keep the rest of the project team up to date on the status of active projects. The project team can then determine how to get any delayed or disrupted tasks back on track.
SAP Companies in Bangladesh
The SAP industry in Bangladesh is on the rise, thanks to the country's growing economy and enthusiasm for new technology. SAP companies are among those using this new technology, and have seen success in launching innovative products and services. SAP Companies in the United States The SAP company is one of the most popular software companies that have been around for decades. More and more businesses are adopting this software to improve their business processes in many companies in Bangladesh.
SAP has more than 335,000 customers in over 180 countries. In Bangladesh, there are many companies that use SAP software to manage their businesses. Some of these companies are ACI Logistics Limited, Square Pharmaceuticals, and Keya Garments.
The software is very popular in Bangladesh because it is user-friendly and it helps businesses to run smoothly. Most importantly, it helps businesses to save time and money.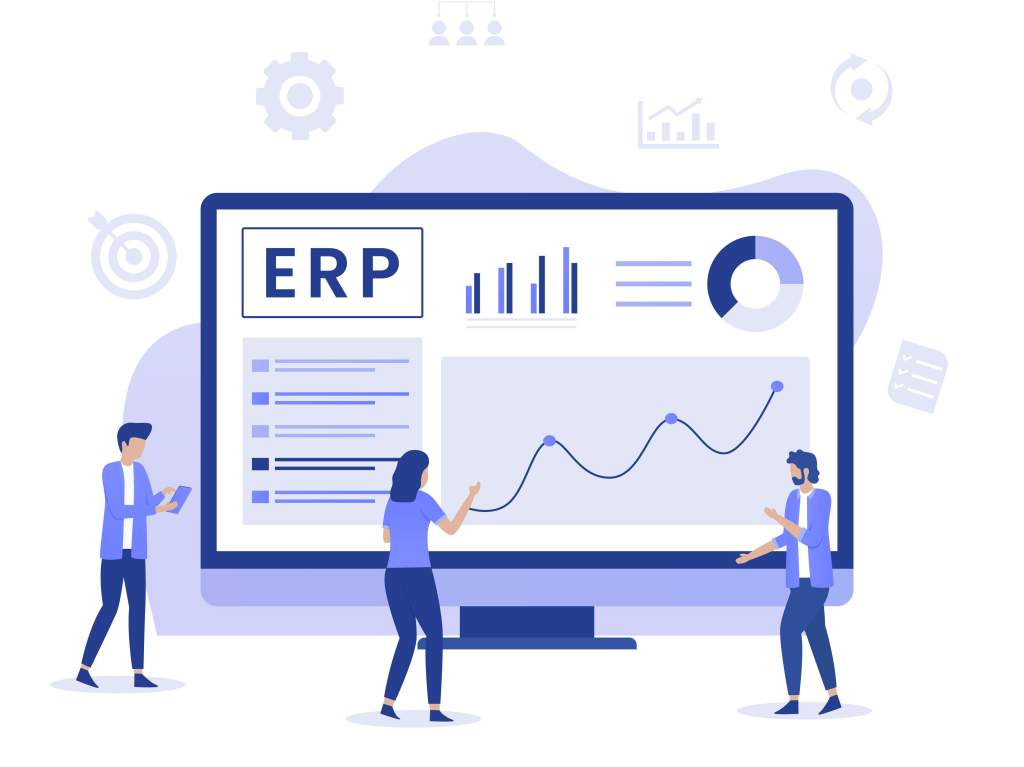 List of companies using SAP ERP in Bangladesh
SAP is the world's leading enterprise resource planning (ERP) software company. Many companies in Bangladesh have used it to manage their business operations. Some of these companies are listed below:
1 ACI Logistics Limited
2 ACI Pharmaceuticals
3 Aristopharma Limited
4 Axiata (Bangladesh) Limited- Robi
5 Bashundhara Group
6 Berger Paints Bangladesh Limited
7 BM Energy Limited
8 Brac University
9 British American Tobacco
10 CEAT Bangladesh
11 Central Bank of Bangladesh- Bangladesh Bank
12 Ceragem Bangladesh Limited
13 City Group
14 Coats Bangladesh
15 Deshbondhu Group
16 Electricity Generation Company -Govt
17 Energypack Engineering Limited
18 Ericsson Bangladesh
19 Fair Distribution Limited
20 FCI Group
21 Gas Transmission Company -Petrobangla -Govt
22 Gemcon Food & Agricultural Products Ltd
23 Godrej Household Products (Bangladesh) Pvt. Limited
24 GPH Ispat
25 Haque Group
26 Healthcare Pharmaceuticals Limited
27 Heidelberg Cement Bangladesh Limited
28 HSBC Bank
29 Hyunadai Constructions
30 Incepta Pharmaceuticals
31 INCTL (Impress Newtex Textile Mills)
32 KDS Group
33 Keya Garments
34 Lafarge Holcim Bangladesh Limited
35 LG- Butterfly Marketing Limited
36 Lynde Bangladesh
37 M.I. Cement Factory Limited- Crown Cement
38 Marks & Spencer
39 Matador Group
40 Meghna Group of Industries (MGI)
41 MGH Group
42 Mobil Jumuna Limited (MJL)
43 NBR – TAX Project -Govt
44 NBR – VAT Project -Govt
45 Nestle Bangladesh
46 Novartis
47 Olympic Industries Ltd
48 OTOBI Limited
49 Padma Group of Converters
50 Pedrollo nk LImited
51 Perfetti
52 Popular Pharma
53 Purbani Yarn Dyeing Ltd.
54 Radiant Pharmaceuticals Limited
55 Rahimafrooz (Bangladesh) Limited
56 S M Spinning
57 Samsung
58 Shanta Garments
59 Siemens
60 Square Pharmaceuticals Limited
61 Square textiles
62 Superstar Group (SSG)
63 Tiger Brand Cement- Madina Group
64 Toma Construction Limited
65 Ultratech Cement
66 UniGas Limited (Unitex Group)
67 Uniliver Bangladesh
68 Unique Group
69 Uttara Motors Limited
70 Viyellatex Group
71 Youngone Group
72 Ifad Multi Products Limited
73 Western Engineering (Pvt) Limited
75 Hoorain HTF Limited
76 Hero Honda Bangladesh Limited
77 B -Track Technologies Limited
78 Building Construction Limited
79 East Cost Group
80 SMC Enterprise
81 Anwar Textiles Limited
82 Paragon Ceramics
83 Bangladesh Police
84 Halda Valley Food & Beverage Ltd
85 Maritime Entrepreneurs Pte Ltd.
86 Buildtrade Engineering Limited
87 The Rose Garments Designer Ltd
88 Aman Cement Mills Limited
89 Shahriar Steel Mills Ltd (SSRM)
" Be noted that the above list is unofficial SAP-Implemented companies list"
Why work with an SAP partner consulting services?
Services are an essential component of any SAP engagement, and SAP PartnerEdge – Service partners play an important role in this. You keep the software running and growing as the business evolves after you've integrated it into your customer's operations.
There are many reasons why SAP partner consulting services can be an excellent choice for businesses in Bangladesh. First, SAP has many solutions and tools that business owners can use to improve their operations. Additionally, SAP is one of the most experienced and proficient software companies in the world, which makes it easy for businesses to find the right solution for their needs. The most important reason is that SAP Partner Consulting Services are delivered on a high-quality basis, which makes them cost-effective. The service in Bangladesh is available to all businesses requiring professional help in their operations.
What types of services do partners provide?
Partner services provide an overview of how various companies use SAP in Bangladesh. These companies use SAP to manage their businesses and the SAP they use has many benefits for them. This is well-known in Bangladesh, and it has many advantages over the other systems on the market. SAP offers a variety of benefits that are very attractive to business owners It has a full-featured ERP solution. SAP's ERP software comes with many features that make it easy to manage business processes and data. The company's software provides the ability to create reports, create workflows, manage staff scheduling, and more. SAP also has built-in reporting features that enable managers to see and analyze their business data. This software includes a robust database that can scale up and down quickly. All the company's products are more than just an ERP solution. SAP can also be used for other purposes. For example, it can be used as an E-Commerce Solution or as a Web Hosting Solution. This makes it one of the best web hosting packages on the market today.
How do I know which partner is right for me?
When it comes to finding the right SAP partner for your business, it's important to consider a few key factors. First and foremost, you'll need to decide which type of SAP partner best suits your needs. There are Sap partners who provide expertise in specific areas of the software, such as customer or implementation consulting. There are also platform and integration partners who can help you build out your business solution or integrate it with other systems. Finally, there are experts who can provide end-to-end support for your transformation project.
To find the right partner for your business, it's important to ask yourself a few questions. What are your business needs? What are your requirements for SAP implementation? What type of consultant do you need? How much experience do you want your partner to have? Once you've answered these questions, you can begin to narrow down your search.
No matter which type of SAP partner you choose, make sure to contact them early in the process so that they can get familiar with your business and requirements. You'll also want to make sure that all of your ducks are in a row before starting any work so that everything goes smoothly from start to finish. With the help of a qualified SAP partner, you can ensure that your business is transformed into a success story!
Which MNC companies use SAP?
According to a recent study by Ipsos, as of 2017, the majority of MNCs in Bangladesh like British American Tobacco, ROBI Axiata, Marico, GSK, and Unilever use SAP software. In addition to these large companies, there are also a number of smaller organizations that use SAP software. This study provides an overview of which MNCs are using SAP and some insights into the benefits of using the software. The study, conducted by Ipsos, was conducted in Bangladesh between 2016 and 2017. It was carried out with the help of 800 respondents. The survey covered a sample size of 1,000 individuals from different sectors across the country. The survey was conducted in Dhaka and Chittagong, the two largest cities in Bangladesh. The entire sample size is a representative cross-section of people who work in various sectors across Bangladesh.
The reasons to choose SAP For Your Company?
There are many reasons why a company may want to use SAP as its business interface. Here are a few:
1. It offers an innovative platform that makes managing business processes easier and more efficient.
2. SAP's customer service is world-class, and your team can always be reached without waiting long for an answer.
3. It has a wide range of features and tools that make it ideal for any business need.
4. If a company wants to keep up with the Joneses, then SAP is the perfect platform for them.
5. SAP is a complete package of software that includes everything from business applications to financial management and human resources.
6. The comprehensive software suite provides all the necessary tools for your company's day-to-day operations.
7. SAP offers plenty of ways for businesses to take advantage of its full range of business solutions.
8. The latest version, allows companies to focus on the core aspects of their business instead of on the applications and features they use.
9. For businesses that manage multiple software interfaces, SAP provides a suite of tools.
10. When it comes to software package management, SAP has a wide array of tools and products that fit every business's needs.
11. SAP Business Suite can be deployed quickly and efficiently.
12. SAP Business Suite provides a wide range of applications, including, but not limited to, ERP, CRM, and HR.
13. The latest version provides support for mobile devices, including cell phones, PDAs, and other handheld devices.
14. SAP Business Suite can be used to manage a company s entire enterprise infrastructure and is an ideal solution for companies that need the flexibility to change their systems or applications as required.
Which industries are SAP used in?
SAP is used by many industries in Bangladesh, including a number of state-owned enterprises and large businesses. The software is used for various purposes, from budgeting to managing customer interactions. It has helped these companies save money and improve efficiencies.
Most companies don't have much experience with software, but using SAP software can be an effective way to manage their business. Bangladesh is a country with a rich agricultural tradition. Industries that use sap include textile and engineering businesses. Using sap in these industries has allowed Bangladesh to become one of the world's leading producers of technical paper and other materials.
Which International companies use SAP?
It's safe to say that SAP is used by more than 90% of 500 companies. The top 10 on the 500 lists are listed below.
1. Walmart
2. Exxon Mobil
3. Berkshire Hathaway
4. Apple
5. United Health Group
6. McKesson
7. CVS Health
8. Amazon
9. AT&T
10. General Motors
In terms of the types of businesses and industries, SAP operates in the majority of important sectors, including:
Chemicals, mills, mining, oil and gas, and utilities all use energy.
Banking and insurance are financial services.
Agribusiness, fashion, life science, retail, and wholesale of consumer goods
Aerospace and defense, automobiles, high technology, and industrial machinery make up Discrete Industries.
railroads, media, professional services, sports and entertainment, telecommunications, travel and transportation, engineering, and operations in the construction industry
Defense and security, healthcare, education, the public sector, public security, and many other areas of public service.
Why is SAP getting more popular day by day in Bangladesh?
There are many companies in Bangladesh that use strategic sap in their businesses. This is a valuable resource that helps to improve efficiency and productivity. In addition, SAP can help to create a more cohesive workforce. The sap industry is a key component of the country's economic strength. It forms an essential source of employment, both in the private and public sectors. The government has been encouraging this sector to develop in order to create new opportunities for the country's citizens. The Bangladesh government has made efforts to promote the SAP industry.
The government has invested in improving the technology of sap production and management and has launched several programs to attract foreign investment. The government has promoted the industry by providing favorable policies and tax incentives. In addition, the government has provided financial assistance to encourage foreign investments in this sector. The government is also working on marketing policies that will improve Bangladesh's tourism industry's image. And it is getting more popular in Bangladesh.
Final Verdict
As we have found through research that SAP is the leading ERP software provider as well as in Bangladesh to help develop the economy of Bangladesh. SAP has a wide range of features that can be used to manage business operations, and its user interface is easy to use. Additionally, SAP has a well-developed support system that can help users with any questions or problems they may encounter. Overall, SAP is an excellent choice for businesses in Bangladesh looking to improve their efficiency and manage their operations more effectively.