Welcome to the exciting world of SAP Business One partner in Bangladesh!
If you are looking for the best SAP Business One partner in Bangladesh to transform your business, you have come to the right place. At FUSION, we deliver top-notch SAP solutions and unmatched ERP services in Bangladesh. With our expertise in SAP implementation, we empower businesses across various industries to harness the full potential of SAP's enterprise solutions. Join hands with us, a trusted SAP company and leading provider of ERP solutions in Bangladesh, and reveal new levels of efficiency, productivity, and growth using SAP. Let's embark on this transformative journey together and become a part of the thriving SAP ecosystem in Bangladesh.
Key Takeaways :
As a trusted partner in Bangladesh, we offer comprehensive SAP Business One solutions tailored to the unique needs of businesses across various industries.
Leverage our in-depth knowledge and industry best practices to maximize the value of the ERP system for your business.
SAP Business One solutions are designed to address industry-specific challenges and streamline business processes, allowing you to stay ahead of the competition and drive growth.
Our experts are always ready to assist you and address any queries or concerns.
What is SAP ERP Software?
SAP ERP software is a comprehensive enterprise resource planning solution to streamline and optimize business operations. It stands at the forefront of modern business management systems, offering a suite of integrated modules that span various functions such as finance, human resources, procurement, supply chain, manufacturing, sales, and more. With its robust capabilities, SAP ERP provides organizations a centralized platform to manage and automate critical business processes, enhancing efficiency and productivity.
At its core, SAP ERP enables seamless data integration and real-time visibility. SAP ERP promotes consistency and transparency by standardizing and harmonizing business processes, fostering collaboration and synergy across departments.
Moreover, this software is highly flexible and capable of adapting to the evolving needs of businesses of all sizes and industries. It offers industry-specific functionalities and supports global operations, catering to the diverse requirements of organizations operating in a dynamic business environment.
SAP Business One defines
With SAP Business One, SMEs can centralize and automate their core business processes, gaining better control and visibility over their operations. The software enables efficient management of financial transactions, inventory tracking, sales, and customer data and provides real-time insights into business performance through robust reporting and analytics capabilities.
One of the key advantages of SAP Business One is its scalability and flexibility, allowing SMEs to adapt and grow as their business evolves. It can be easily changeable to meet industry requirements and integrates seamlessly with other SAP solutions and third-party applications, ensuring a comprehensive and holistic approach to business management.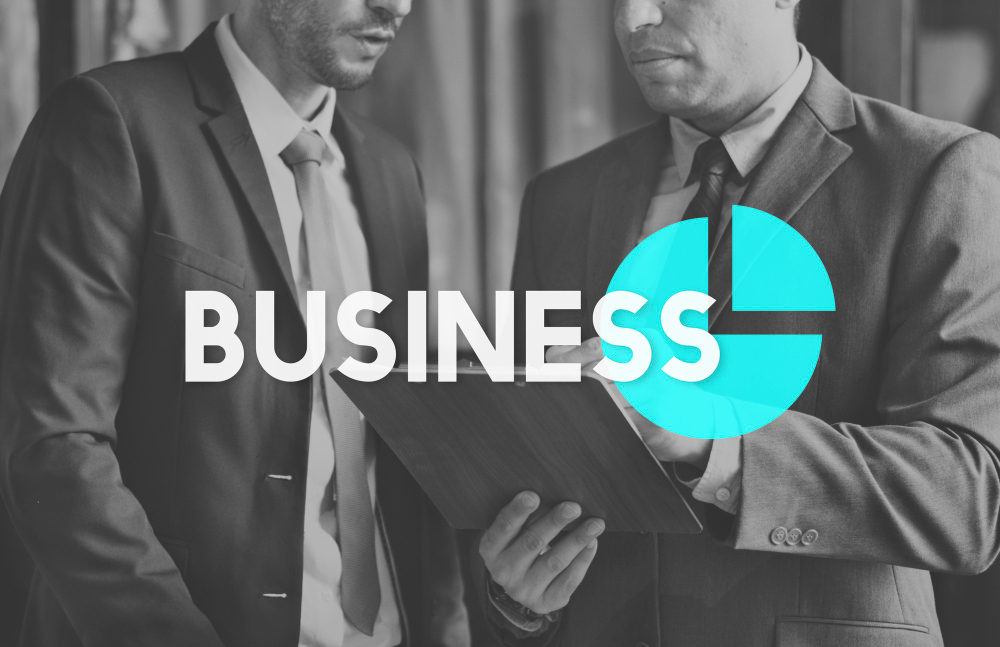 Why is SAP Business One Perfect For Your Business?
SAP Business One is an efficient and robust enterprise resource planning (ERP) solution perfectly suited for businesses of all sizes. This software solution streamlines critical business operations to boost productivity and honour customer commitments. The implementation process is relatively quick and straightforward, enabling companies to get up and running with minimal disruption. Businesses migrating to SAP Business One benefit from the latest technology and real-time information. With this solution, businesses can confidently make data-driven decisions and have better visibility over their operations. Businesses can access an end-to-end solution covering all their needs by working with an SAP partner and provider. This versatile software company has the tools to help businesses make better decisions faster and thrive in today's dynamic business environment. Therefore, SAP Business One is an ideal solution for high-growth and ambitious companies looking to take their businesses to the next level.
SAP Service in Bangladesh
SAP Business One Implementation
Our SAP services in Bangladesh include expert implementation of SAP Business One, ensuring seamless ERP system integration into your business processes.
Customization and Configuration
We offer tailored solutions by customizing and configuring SAP Business One to meet your specific industry and business requirements in Bangladesh.
Integration Services
Our SAP services enable smooth integration of SAP Business One with other systems and applications, allowing for seamless data flow and streamlined business operations.
Support and Maintenance
We provide comprehensive support and maintenance services to ensure the smooth functioning of your SAP Business One system in Bangladesh, minimizing downtime and maximizing productivity.
Data Migration and Conversion
Our services include efficient data migration and conversion, enabling the seamless transfer of your existing data into SAP Business One.
Training and User Adoption
We offer comprehensive training programs to equip your employees with the necessary skills to use SAP Business One effectively, driving user adoption and maximizing its benefits.
Consulting Services
Our experienced consultants provide expert guidance and consulting services to help you optimize your business processes and leverage the full potential of SAP Business One.
Industry-Specific Solutions
Our SAP services cater to various industries in Bangladesh, offering industry-specific solutions that address your business's unique challenges and requirements.
Business Intelligence and Analytics
We enable you to harness the power of SAP Business One's built-in analytics and reporting capabilities, providing valuable insights to make informed business decisions.
Continued Innovation
SAP solutions help your business stay competitive in the dynamic business landscape of Bangladesh.
Bangladeshi Companies using SAP
ACI Logistic, British American Tobacco, Ericsson, Unilever, Bangladesh Bank, Berger Paints Bangladesh Limited, Gemcon.Ultratech Cement, Bangladesh Edible Oil Ltd, Butterfly-LG Bangladesh, House of Pearl Fashions Ltd, Unique Group.BASF.CEAT Bangladesh, Incepta Pharmaceuticals Ltd, Viyellatex
Bashundhara Group, Ceragem Bangladesh Ltd, Karnaphuli Fertilizer Company Ltd (KAFCO), Young one5, Samsung, Coats BD, Lynde Bangladesh, Square
Marks Spencer Partex Sanofi Bangladesh Limited South China Bleaching & Dyeing Factory Ltd, MGH, Pedrollo, Santa Group, Otobi, Nestle Bangladesh, Perffeti, ROBI, Novartis, Rahimafrooz, Siemens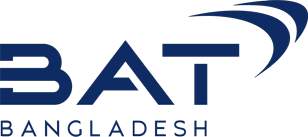 Why SAP Business One is getting popular day by Day in Bangladesh
Yes, SAP Business One is gaining popularity daily in Bangladesh due to several key factors. Firstly, as a trusted SAP partner, we offer a comprehensive solution that addresses the diverse needs of businesses across industries in Bangladesh. Our expertise in SAP implementation ensures seamless integration of the ERP system into existing business processes, enabling efficient management of various business functions.
The user-friendly interface and intuitive nature of SAP Business One make it easy for businesses in Bangladesh to adopt and utilize the software effectively. With modules covering logistics, CRM, HR, and more, SAP Business One provides a unified platform to manage business operations, promoting efficiency and productivity.
Being one of the world's leading enterprise software companies, SAP offers industry-leading solutions that have been widely adopted globally. This global recognition has contributed to SAP Business One's popularity in Bangladesh, with many large corporations and Fortune 500 companies already leveraging its benefits.
Moreover, our SAP services in Bangladesh provide ongoing support, training, and consulting services, ensuring that businesses maximize the value of SAP Business One. We understand the unique needs of Bangladeshi companies and tailor our solutions accordingly, addressing specific requirements and promoting operational excellence.
Furthermore, our commitment to customer service and our track record as a leading provider of SAP services in Bangladesh has contributed to the growing popularity of SAP Business One. Our end-to-end support and industry-leading expertise have helped businesses across various sectors, including the public sector, successfully manage their operations and achieve their business goals.
SAP Partners and Business Scenario in Bangladesh
SAP Partners are playing a significant role in providing business solutions in Bangladesh. As a leading enterprise software company, SAP provides enterprise applications to more than 500 companies in Bangladesh. Large companies in the industry, such as manufacturers and warehouse operators, are using SAP solutions to make it easy to manage their businesses. SAP is fulfilling its business needs by providing effective and efficient solutions. SAP partners work closely with clients to assess their requirements and provide suitable recommendations. They plan to implement the solution tailored to their client's business scenario. The partnership between SAP and its partners is vital for successfully implementing software solutions in Bangladesh. As a result, many companies can automate their processes and improve operational efficiency.
You can relate also
SAP business one vs. Netsuite 2023
Bottom Lines
In conclusion, as a leading SAP business partner in Bangladesh, we offer the best SAP services and solutions tailored to meet the unique needs of companies across various industries. SAP Business One has become increasingly popular in Bangladesh, day by day, due to its seamless integration capabilities, user-friendly interface, and industry-leading functionalities. By choosing SAP Business One for your company, you can access a comprehensive business solution that effectively manages business operations, including logistics, CRM, and HR.
Our expertise in SAP implementation and consulting services ensures a smooth transition and successful adoption of SAP Business One. We have established ourselves as a trusted SAP company, serving numerous customers, including large corporations and Fortune 500 companies in Bangladesh.
Our end-to-end support and cost-effective solutions help businesses in Bangladesh achieve operational efficiency, enhance productivity, and streamline their processes. Our commitment to customer service and extensive experience in the Bangladeshi market makes us the country's leading provider of SAP services.
As the popularity of SAP Business One continues to grow, we remain dedicated to staying at the forefront of industry trends and innovations. With our deep understanding of the local business landscape and our strong ecosystem of SAP services, we are committed to helping businesses in Bangladesh successfully navigate their digital transformation journey.
Be With Us!