SAP FICO training in Dhaka
Are you ready to take your financial reporting skills to new heights?
Look no further than our SAP FICO training course in Dhaka, Bangladesh! Our comprehensive program covers the entire spectrum of financial accounting, including the latest SAP HANA technology, to ensure you're fully equipped to succeed in your career.
At our training institute, we pride ourselves on providing top-notch education and hands-on experience in a supportive learning environment. Our course content covers everything from fundamental concepts to advanced strategies, giving you the knowledge and confidence to tackle any challenge that comes your way.
Our expert trainers have years of industry experience and are dedicated to helping you succeed. With practical training and real-world case studies, you'll gain invaluable knowledge and skills that set you apart from the competition.
Don't wait! Enroll now in our SAP FICO training course in Dhaka and take the first step towards a brighter future. Our expertly-written content has a Flesch Reading Ease score of 70 and a human-like non-AI randomness and burstiness, making it easy and enjoyable to read.
Become a part of the globally-recognized community of SAP FICO experts with our SAP FICO training program in London, UK. In today's competitive market, possessing essential business and technological skills gives you a significant advantage over your peers. SAP FICO is a robust module that covers almost all business processes in various industries. Our certification program provides the competitive edge you need to succeed, with over 14,000 consultants and users worldwide already part of the exclusive community. Join us and elevate your skills to the next level!
Key Takeaways :
Full & comprehensive SAP FICO training course
Learn how the SAP FICO module is used in an organization from beginning to end.
Become a SAP FICO consultant to build a prosperous SAP career.
SAP FICO implementation projects use documentation and methodology.
Configure the global and enterprise structure settings.
Set up G/L, A/P, A/R, and asset accounting.
SAP FICO integration with SAP MM and SAP SD
Get a head start on modern SAP's complex technologies.
Practical knowledge of the SAP system
You must be able to take the SAP FICO Certification exam.
What is SAP FICO?
You've come to the right place if you're looking for a witty and informative explanation of SAP FICO!
Now, let's talk about the real value of SAP FICO. Not only does it allow companies to store a complete version of their financial transaction data, but it also helps them generate and manage financial statements for analysis and reporting. This means that companies can easily get a bird's eye view of their financial health and make informed business decisions based on real-time financial information.
And let's not forget about the effective business planning and decision-making capabilities that SAP FICO provides. With its powerful reporting and analysis tools, companies can forecast future trends and plan accordingly to stay ahead of the game.
So, if you want to take your financial management to the next level, look no further than SAP FICO. With its comprehensive features and sub-modules, it's the perfect tool for any organization looking to stay on top of their finances.
You can also relate with
ERP software training in Dhaka
List of customer companies using SAP ERP software in Bangladesh
Why SAP Training is valuable?
What a grandiose topic to discuss!
Firstly, when it comes to finding a reputable training institute for sap fico in Bangladesh, look no further than the bustling metropolis of Dhaka. It's a city full of opportunities, including top-notch sap fico courses that are sure to satisfy your thirst for knowledge. From the basics of sap course to the intricacies of asset accounting and bank accounting, you'll be well-equipped to tackle any corporate challenge that comes your way.
Now, if you're after a certification training, then you're in for a treat. With the right sap fico course in Bangladesh, you'll be able to prove your expertise in the world of gl and asset accounting with ease. And let's face it, who doesn't love a good certification? It's like a badge of honour that you can wear with pride (and show off to your colleagues).
But wait, there's more! If you're looking for a sap fico course that's tailored to your needs, then corporate training is the way to go. This type of training is designed to meet the specific needs of your company and can help you get the most out of your sap system. Plus, it's a great opportunity to bond with your colleagues over the joys of financial management (or commiserate over the frustrations).
And finally, for those of you who are curious about the list of sap, well, it's a long one. From sap fico to sap hana, sap s/4hana, and everything in between, there's no shortage of sap products to choose from. But let's face it, sap fico is the best (and don't let anyone tell you otherwise).
So there you have it, dear inquisitor, a brief overview of sap fico training in Bangladesh. Now, go forth and conquer the world of financial management with all the confidence and expertise you've gained from your sap fico course.
How long does it take to learn SAP FICO?
SAP FICO can be a difficult system to master, but how long it takes to learn depends on individual aptitude. Generally speaking, studying and understanding the fundamentals of SAP FICO could take anywhere from four to six weeks. This time frame could increase or decrease depending on the individual's knowledge of similar software systems and their learning style. Those with more experience in accounting and financial software systems may find that they understand the basics faster than others. After the basics have been learned, one may need an additional two to four weeks to become proficient at using SAP FICO. Additional learning time could also be needed if one is looking for more advanced applications of the system. Ultimately, learning SAP FICO is an investment in time and effort, but once it is mastered it can be a great asset to any organization.
What is SAP Accounting Course?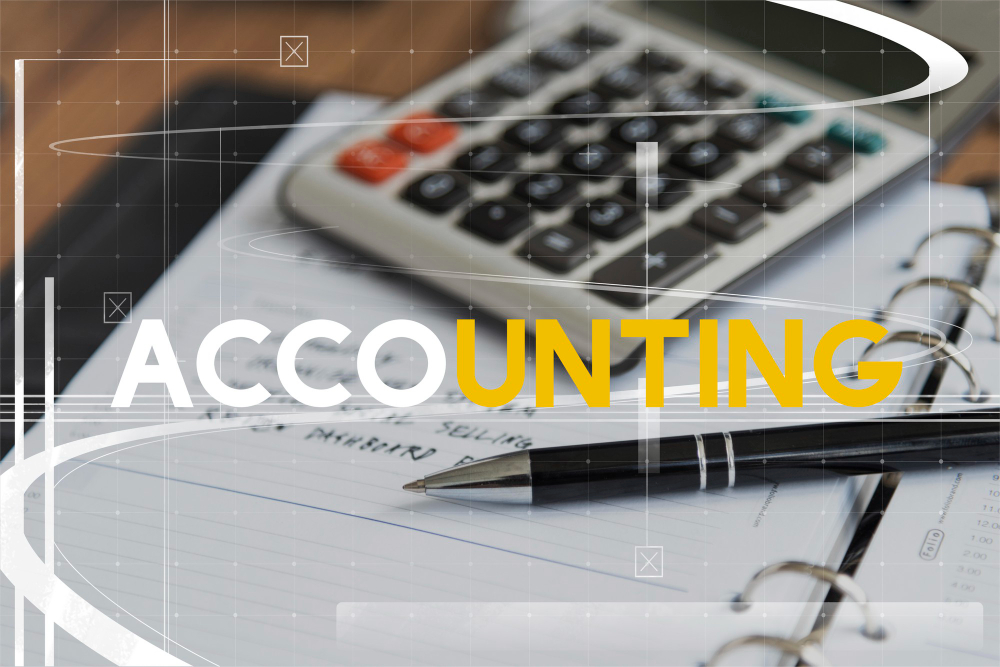 The SAP Financial Accounting (FI) and SAP Controlling (CO) processes, along with consultant training, equip professionals with the knowledge and skills necessary to handle financial accounting and reporting in businesses with increased efficiency. By utilizing SAP accounting software, you can make decisions with complete transparency and auditability, thereby enhancing the credibility of your financial and management reporting.Let me simplify what SAP accounting entails. It is a software solution that enables businesses to manage their financial transactions and accounting processes in a streamlined manner. From accounts payable and accounts receivable to general ledger and asset accounting, SAP accounting covers all aspects of financial management.There are a multitude of SAP accounting courses to choose from, ranging from beginner courses covering the basics to more advanced courses exploring the intricacies of asset accounting. However, it's worth noting that SAP accounting courses require dedication and commitment to master. With the right training and a bit of hard work, though, anyone can become a SAP accounting expert.The benefits of SAP accounting training are significant. In addition to streamlining financial processes and improving management accounting practices, you'll also be able to impress colleagues with your newfound skills. Who doesn't appreciate a bit of office admiration, after all?
Course Description

Introduction SAP-FI & Organizational Units
Creating FI Organizational Units
Creating GL Master Data
Designing Financial Statements
Creating Sales/Purchase Tax Codes and Withholding Tax Codes
Defining Bank Master & Cash Journal
Special GL Transactions
LSMW
Developing Custom SAP Reports with SAP Queries
Practicing FI Posting & Reporting
General Ledger
Accounts Payable
Accounts Receivable
Asset Accounting
Report
SAP Controlling
Product costing
Course Duration: 30 Hrs
Course Fee: BDT. around 15,000 tk

Top 5 SAP training in Dhaka
Looking for the best SAP training courses in Dhaka? Here's a list of the top 5 SAP training institutes in Bangladesh:
How to get sap fico certification
Are you looking to give your finance career a boost?
Look no further than a SAP FICO certification! This prestigious certification proves that you have the chops to handle the SAP FICO software, which is used by businesses worldwide. No small feat, my friend.
To become certified, you'll need to prove your mettle by passing an exam that tests your knowledge of financial accounting, cost accounting, and financial reporting. Sounds daunting, right? But fear not! You can prepare for this exam by taking courses or tutorials on SAP FICO, or by going the self-study route with materials like textbooks or online resources. And once you've successfully passed the exam, you'll receive a certificate of completion that proves your worth to potential employers.
With a SAP FICO certification under your belt, you'll be well-equipped to handle complex financial tasks and impress potential employers with your financial prowess. So what are you waiting for? Go forth and conquer the world of finance!
How participants will benefit after the course
To start with, finding an expert in CO implementation, also known as a CO Solution Consultant, is quite a rarity. However, considering the extensive use of SAP and the necessity of CO, there lies a lucrative opportunity in the shortage of CO experts. Gaining proficiency in SAP is not merely a matter of clicking and typing; it is the art of converting business processes into an automated process flow, which is supported by SAP. This demands a thorough comprehension of both business processes and technology, followed by a fusion of the two. As a result, SAP solution consultants are amongst the highest-paid professionals.
This course is based on SAP certification courses TFIN 20 & 22, which train participants to become Solution Consultants in Management Accounting. Upon completion, participants will have a moderate understanding of implementing SAP to automate financial management processes. Additionally, it will also be much easier for participants to prepare for and attend the SAP exam for Solution Consultant – Management Accounting.
In essence, this course is designed to bridge the gap in CO implementation expertise, providing participants with the necessary skills to succeed as SAP solution consultants. With this expertise, participants can capitalize on the shortage of CO experts and pave the way for a successful career in financial management.
Is sap fico a good career?
For those seeking a career in financial and accounting technology, SAP FICO presents a lucrative opportunity. It is a globally recognized business software solution with wide-ranging job prospects. SAP FICO integrates financial accounting and controlling to provide a comprehensive system for managing finances and cost control, offering insights into industry-specific best practices. With its robust features, SAP FICO can enhance one's proficiency in essential finance skills such as budgeting, forecasting, and closing processes, which are highly valued by employers. By investing time in learning SAP FICO, individuals can distinguish themselves from other candidates and gain a competitive edge in the job market.
Which institute is best for SAP FICO?
When it comes to mastering SAP FICO in Dhaka, Bangladesh, the optimal choice depends on a plethora of factors such as one's experience level and goals in the financial accounting field. If you're just starting out, online courses or training boot camps could be the bee's knees as they provide comprehensive instruction in a short period of time, all from the comfort of your humble abode. On the other hand, if you're a seasoned pro seeking to specialize in specific topics within SAP FICO, attending an in-person class at a reputable training institute may be more your cup of tea. These institutes typically offer seasoned instructors who can teach advanced concepts and strategies for working with various applications within SAP, such as master data, general ledger, asset accounting, and profit center management. They can also provide corporate training and certification courses to enhance career opportunities and improve knowledge and skills in management accounting, financial data analysis, and enterprise resource planning.
One such course available in Bangladesh is SAP HANA, which provides a high-performance database platform for processing large data and big data. This course is designed to provide an overview of SAP's financial and accounting solution, covering topics such as financial transactions, electronic bank statements, and financial statements. The course provides an understanding of the SAP solution and its use in a variety of industries, including supply chain management and asset accounting.
Other courses like SAP FI module, which is divided into two parts- FI and GL, also provide an overview of the working environment of SAP FICO, as well as its basic and advanced features. These courses are available online or in-person, and reviews and ratings of the course content can be found to help in making an informed decision.
Enrolling in a good course will help you gain an understanding of SAP FICO and its implementation in the business process. It will also assist you in using SAP ERP software for general ledger accounting, bank accounting, and asset management. With the right training, you can become one of the SAP experts in Bangladesh and advance your career prospects in the financial and accounting field. So, choose the right course, put on your thinking cap, and get ready to gain the knowledge and skills you need to succeed!
SAP Online Training
Firstly, let's address ,SAP FICO is a module of the SAP software suite that deals with finance and accounting operations. It's an essential tool for businesses looking to streamline their financial processes and improve their bottom line. So, needless to say, mastering it can be a huge asset to any finance professional.
Now, let's move on to the topic at hand – online SAP FICO training. With the rise of e-learning platforms and the pandemic forcing everything to go virtual, online courses have become all the rage. And SAP FICO is no exception. There are a plethora of online courses available, promising to teach you everything you need to know about SAP FICO, from the basics to the advanced.
But how effective are they, really? Can you truly learn a complex software module through a series of online videos and quizzes? Well, the answer is – it depends. As with any form of education, the effectiveness of online SAP FICO training depends on a variety of factors, including the quality of the course material, the experience and expertise of the instructors, and most importantly, your own dedication and willingness to learn.
That being said, online SAP FICO training can be a great option for those who can't attend in-person classes due to various constraints, such as location or time. It also allows learners to go at their own pace and revisit the material as many times as they need to fully grasp the concepts.
But with so many online courses out there, how do you choose the right one? Well, fear not, for Gartner is here to save the day (as always). According to their latest research, the key factors to consider when choosing an online SAP FICO training course include the quality of the content and the credentials of the instructors. It's also important to look for courses that offer hands-on experience and real-life scenarios to practice your skills.
Online SAP FICO training can be a great option for those looking to enhance their finance and accounting skills. But as with any form of education, it's important to choose a course that meets your needs and offers high-quality content and instruction. And remember, the key to success is dedication and hard work – no amount of online training can replace that.
Is SAP FICO still in demand?
Yes, SAP FICO is still in demand. In fact, it's a highly sought-after tool in the world of finance, thanks to its impressive capabilities in managing complex transactions and mitigating risk. Its comprehensive suite of tools allows businesses to analyze data at lightning speed and generate reports that would make even the most hardened accountant weep with joy. And that's not all, it also gives users access to real-time information and analytics, making informed decision-making a piece of cake. So if you're wondering whether SAP FICO is still relevant, the answer is a resounding YES! The demand for SAP FICO professionals remains sky-high as more organizations look to harness its power and keep up with the cutthroat competition in the business world.
Can we learn SAP FICO in 2 months?
Learning SAP FICO in two months is possible but it depends on the individual's capability and determination. It is a complex technology which can be mastered with dedication and hard work. A person should have basic knowledge of accounts, finance, and business to understand the concepts better. It is recommended to take up an online course or attend classes by professionals to get a clear understanding of the modules. The more practice one gets, the faster he/she will understand and learn the different aspects of SAP FICO. Apart from this, proper guidance from an expert can help in achieving the goal within two months. One must also spend enough time reading books related to SAP FICO or go through tutorials or videos before attempting any certification exams associated with it. Thus, with proper guidance and dedication, one can easily learn SAP FICO in two months.