Are you contemplating the adoption of ERP SAP Business One key feature for your small or medium-sized firm?
You'll be delighted to know that this acclaimed ERP software has garnered the hearts of thousands of companies worldwide. From the moment of implementation, the dynamic company management system unleashes the potential for enhanced efficiency in SMBs like yours.
But what exactly can SAP Business One accomplish? What features and capabilities lie within its domain? Let me provide a quick rundown of SAP B1's remarkable features, allowing you to decide whether it fits you.
Embrace the power of SAP Business One (SAP B1) as it opens doors to seamless company management and efficient operations. With its myriad of features, this ERP solution is converted to suit the unique needs of small businesses. Discover the possibilities of SAP B1's modules and witness how it propels your small business toward unprecedented growth and success.
Key Takeaways
From finance and sales to inventory and purchasing, this ERP software offers a unified platform for seamless integration, streamlining processes, and increasing efficiency.
By consolidating critical business information in one centralized database, businesses can access real-time insights, gain deeper analytics, and respond swiftly to changing market conditions.
SAP Business One's adaptability and scalability make it the perfect fit for small and midsize businesses.
These experts ensure a smooth integration process, guiding businesses through the setup and providing ongoing assistance to maximize the benefits of the ERP software.
What Is SAP Business One ERP?
SAP Business One is an advanced ERP (Enterprise Resource Planning) software specifically designed to cater to the needs of all sized businesses. With many features, It aims to create sleek business processes and helps SMBs tackle their unique challenges in the competitive business landscape.
With its powerful modules, SAP Business One covers essential aspects of business management, including financial management, sales and customer management, purchasing and supplier management, inventory management, and reporting and analytics. Each module plays a vital role in ensuring efficient operations throughout the business.
As an ERP software, SAP Business One integrates various business functions into a unified system, offering real-time data insights and facilitating data-driven decision-making. It enables small businesses to stay agile and responsive, optimizing their business processes to maximize productivity and growth.
One of the distinguishing features of SAP Business One is its adaptability to the evolving needs of small businesses. Whether automating mundane tasks, optimizing inventory levels, managing customer relationships, or gaining visibility into financial performance, SAP Business One provides the tools and solutions to help small businesses thrive.
With SAP Business One, small businesses can bid farewell to the complexities of manual processes and fragmented systems. The software's user-friendly interface and comprehensive functionalities make it an ideal choice for businesses to harness the power of ERP software without overwhelming their resources.
What Modules Does SAP Business One Include?
SAP Business One, a robust ERP software designed to help businesses overcome their unique challenges, comes equipped with seven powerful modules. Let's embark on a journey to explore these essential modules that make SAP Business One the ultimate solution for effective business management:
Financial Management Module: Manage your finances seamlessly with SAP Business One. This module empowers you to easily handle accounting, cash flow, and financial reporting, providing real-time insights into your business's financial health.
Sales and Customer Management Module: Elevate your customer-centric approach with SAP Business One's sales and customer management module. This feature enhances your ability to nurture relationships and drive growth, from sales orders to customer data.
Purchasing and Supplier Management Module: Smooth your procurement process with SAP Business One's purchasing and supplier management module. Keep track of purchases, manage supplier relationships, and optimize your supply chain effortlessly.
Inventory Management and Production Module: Effortlessly manage your inventory and production processes using SAP Business One. Keep stock levels in check, track item movements, and enhance production efficiency to meet market demands.
Reporting and Analytics Module: Empower data-driven decision-making with SAP Business One's reporting and analytics module. Extract valuable insights from actual data, facilitating better business strategy and performance evaluation.
Project Management Module: Tackle unique business challenges with SAP Business One's project management module. Effectively plan, track, and monitor projects, ensuring seamless execution throughout your business.
CRM (Customer Relationship Management)module: Nurture lasting customer relationships with SAP Business One's CRM module. Strengthen communication, manage leads, and drive sales to new heights.
Can ERP SAP Business One Help You Overcome Your Unique Business Challenges?
Yes, it can overcome the unique challenges of business.
Regardless of the industry or size of the business, specific hurdles always need to be addressed to succeed. SAP Business One can assist in identifying and tackling these obstacles by providing insights and analytics into various aspects of the company, including sales, operations, and finance. This allows businesses to streamline processes and improve efficiency; whether managing complex supply chain operations, optimizing inventory levels, or ensuring compliance with industry regulations, SAP Business One offers a range of functionalities to address these challenges. Its user-friendly interface and special features make it a valuable tool for businesses looking to overcome their unique challenges and achieve greater success.
Why choose SAP Business One?
When optimizing your business operations, SAP Business One emerges as the ultimate choice, providing many features and functionalities tailored to your critical business needs. With its cloud-based deployment options and SAP HANA-powered capabilities, SAP Business One offers a comprehensive business software solution that empowers your entire business.
Choosing SAP Business One means accessing ERP software to help your business thrive and grow. By providing a single integrated platform for all your business functions, SAP Business One ensures that your data is consolidated in one place, enabling you to make better-informed business decisions.
This powerful ERP application is designed for small and midsize businesses, offering ordered implementation and support from SAP partners. With SAP Business One, you can improve business planning, address unique business challenges, and gain a holistic view of your operations.
The benefits of SAP Business One are numerous, from enhanced business management features to critical business information at your fingertips. With its integrated accounting features and support for various business areas, SAP Business One has become an indispensable tool for business growth.
Deploying SAP Business One allows you to run your business without limitations, tapping into various functionalities that cater to your specific business requirements. As an integrated system, SAP Business One streamlines business processes and reduces the cost of implementation, making it a cost-effective solution for small and midsize enterprises.
Embrace SAP Business One to leverage its business intelligence tools, enabling you to explore insights that boost business productivity and decision-making. SAP Business One gives you a competitive advantage, allowing you to navigate your business challenges with ease and efficiency.
Say goodbye to scattered data and fragmented systems; SAP Business One offers a unified platform that combines critical business information, streamlining your business functions and improving overall efficiency. The comprehensive features and functionalities of SAP Business One make it the ultimate business management software for businesses of all sizes.
SAP Business One Key Features
As we know, SAP Business One is an integrated and adaptable ERP software ideal for small and midsize businesses. Its comprehensive features, streamlined processes, and business intelligence tools empower businesses to make better decisions and achieve sustainable growth. With the support of SAP partners and cloud deployment options, SAP Business One is a valuable asset for businesses seeking efficient business management solutions.
Here are some of SAP key business features as below :
Comprehensive Modules:
SAP Business One offers a variety of comprehensive modules addressing various aspects of business management.
Streamlined Business Processes:
Seamlessly optimize business processes with SAP Business One, boosting efficiency and productivity.
Business Intelligence:
Leverage business intelligence tools integrated into SAP Business One for data-driven decision-making and insightful analytics.
Designed for Small Businesses:
Tailored for small businesses, SAP Business One provides a powerful and scalable ERP software solution.
SAP HANA Integration:
Benefit from cutting-edge SAP HANA technology for faster data processing and real-time insights.
Unified Business Software:
Integrate all business functions within SAP Business One, consolidating data for a cohesive system.
Customizable for Business Needs:
SAP Business One is adaptable and can be customized to suit specific business requirements and workflows.
Supported by SAP Partners:
Implement SAP Business One with the expertise and support of SAP partners, ensuring a smooth integration process.
Facilitating Business Planning and Growth:
Empower better business planning with SAP Business One, helping achieve sustainable growth.
Centralized Business Information:
SAP Business One stores critical business information in a centralized database, enhancing data accessibility and accuracy.
Cloud Deployment Option:
Explore the cloud-based deployment of SAP Business One, offering flexibility and accessibility.
Enabling Midsize Businesses:
SAP Business One caters to the needs of midsize businesses, enabling them to scale and thrive.
Seamless Implementation:
Implementing SAP Business One is easy, ensuring businesses leverage their benefits quickly.
Efficient ERP Software:
SAP Business One provides a powerful and efficient ERP solution to manage key business functions.
Stay Updated with New Features:
Benefit from SAP's constant updates and enhancements, keeping your business software up-to-date.
BEST ACCOUNTING SOFTWARE IN BANGLADESH
SAP BUSINESS ONE PARTNER IN BANGLADESH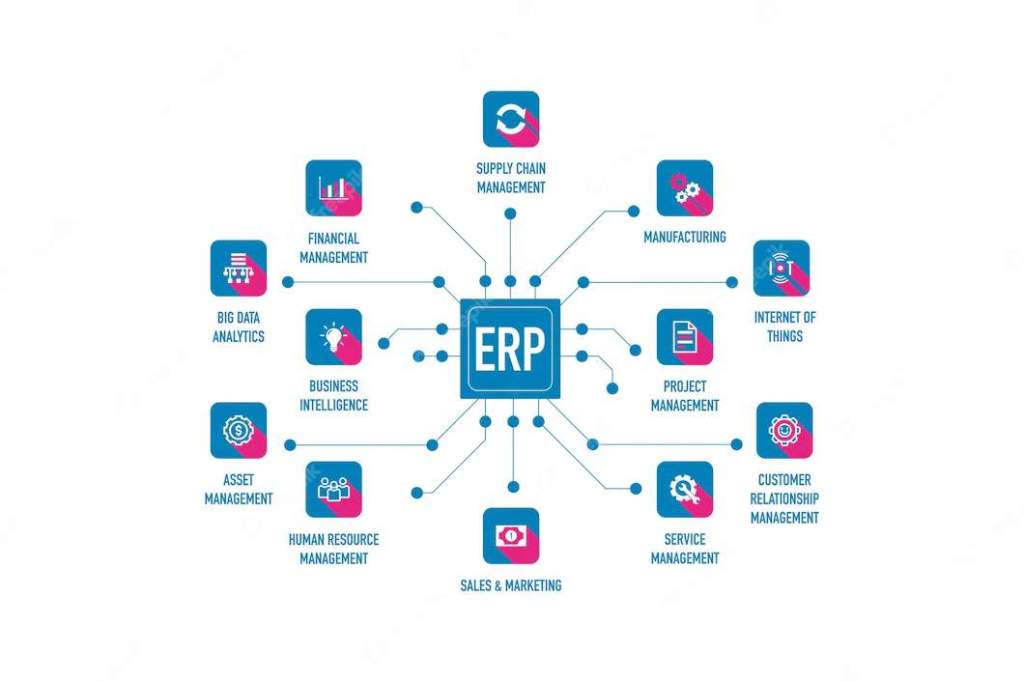 Bottom Lines
In the dynamic world of business management software, SAP Business One shines like a beacon of innovation and efficiency. Its comprehensive features and functionalities transform how small and midsize enterprises operate, providing a seamless solution to overcome unique business challenges. This ERP software, often called SAP B1, is a powerful ally for companies seeking to streamline their processes and unlock their true potential.
The modules offered by SAP Business One cater to various business needs, making it a perfect fit for small businesses seeking to optimize their operations without compromising quality. Including business intelligence tools and SAP HANA ensures that data becomes a valuable asset, propelling businesses toward data-driven decision-making. As a result, entrepreneurs can confidently navigate the ever-changing business landscape, backed by accurate insights and real-time analytics.
As we explore the vast expanse of SAP Business One, it becomes evident that it is more than just an ERP software; it's a reliable companion that guides businesses throughout their journey to success. It's user-friendly interface and seamless integration empower users to easily run their businesses, freeing up valuable time for innovation and growth.
In conclusion, SAP Business One is not merely a business management software; it's a visionary platform that drives businesses to new heights. Embrace SAP Business One, and you'll find a world of opportunities unfolding, helping your business thrive and succeed in an ever-evolving business landscape. So, leap with SAP Business One and witness your business transform into a well-oiled, efficient, resilient powerhouse. The possibilities are endless, and the future is bright with SAP Business One by your side.